Get away to the sun where all you have to do is relax!
If you are looking for one size fits all vacation then the All-inclusive vacation is perfect for you. Choose from a large selection of destinations, resorts and resort styles.  There is sure to be a resort to fit all your wants and desires. All-inclusive vacations offer flight, transfers and accommodations, plus specialty dining options, beverages, and plenty of activities to keep you entertained.
They include all the resort has to offer free of charge plus a large selection of day trips and activities you can arrange locally to see more of your destination (additional charges may apply). This style of vacation is available throughout the Caribbean and Mexico and is a great option for the new traveller. Together, we can plan that perfect All-Inclusive vacation that is sure to leave lasting memories with you and your family for years to come.
You can shake the sand from your shoes, but it won't ever leave your soul →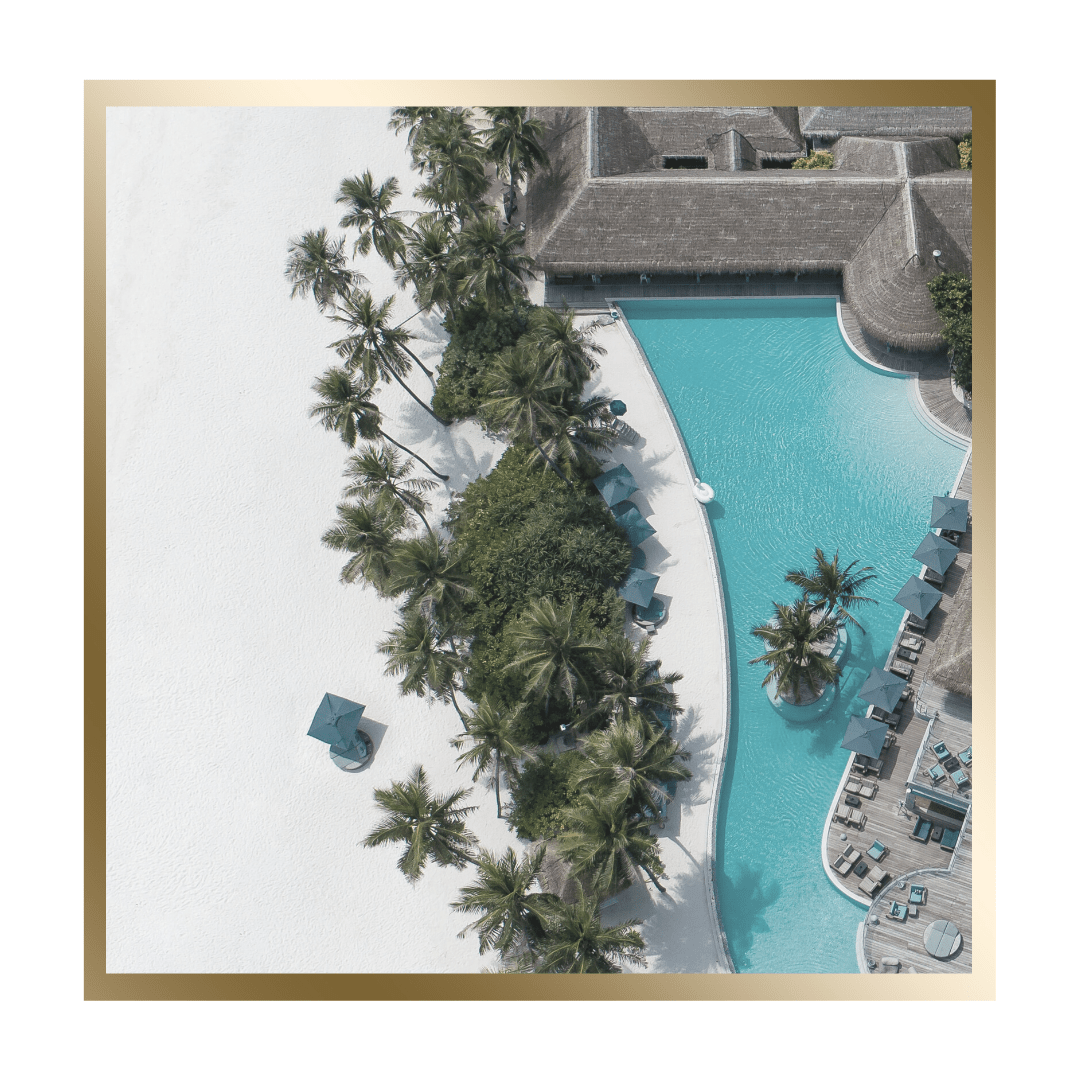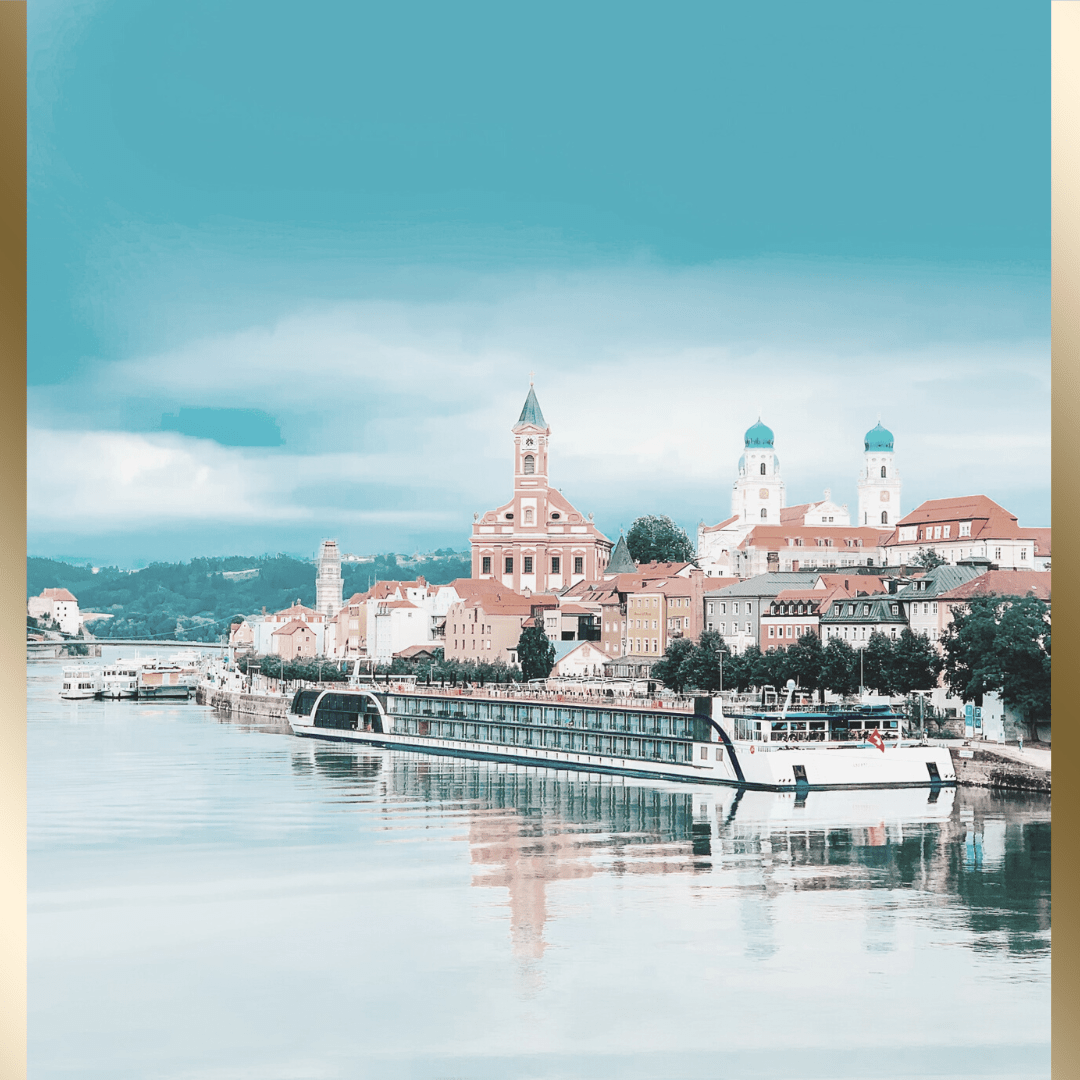 Sit back and let history unfold before your eyes.
Imagine floating down a serene river.  A bright, blue sky above you and lush, verdant foliage lines the river banks to your left and right as you wind along, a majestic, old-world city unveils itself to you.  The historic buildings inch ever closer, the smells of the local cuisine begin to waft through the air and the noise of port-merchants and shop owners becomes ever clearer as the ship moves into dock right along side this exceptional life-changing view.  Welcome to river cruising.
This is an adventure like no other as most European cities were built along river banks, exposing you to a vacation of history coming to life.  Unique, thrilling and awe-inspiring, river cruising opens the world to you in a whole new way.
Let your dreams set sail →
Take the whole gang with you as you visit what the globe has to offer.
Celebrate all the ones you love in a brand new way, somewhere brand new on the globe. Travelling with children can be tricky, we get that!
It's got to have the right space, the right features, the right services, it MUST be family friendly with a wonderful view and it's got to be the best location, all for the right price!
That's why we work with our preferred tour operators & resorts all over Mexico, the Caribbean & beyond, so that we can recommend the hotel for you that's just perfect for your family. We find resorts that suit vacations for your whole family from baby clubs, kids clubs & teen clubs.
Family travel doesn't have to be whining kids on an airline, struggling with a dozen suitcases, and parents so stressed out they need a vacation after the family vacation.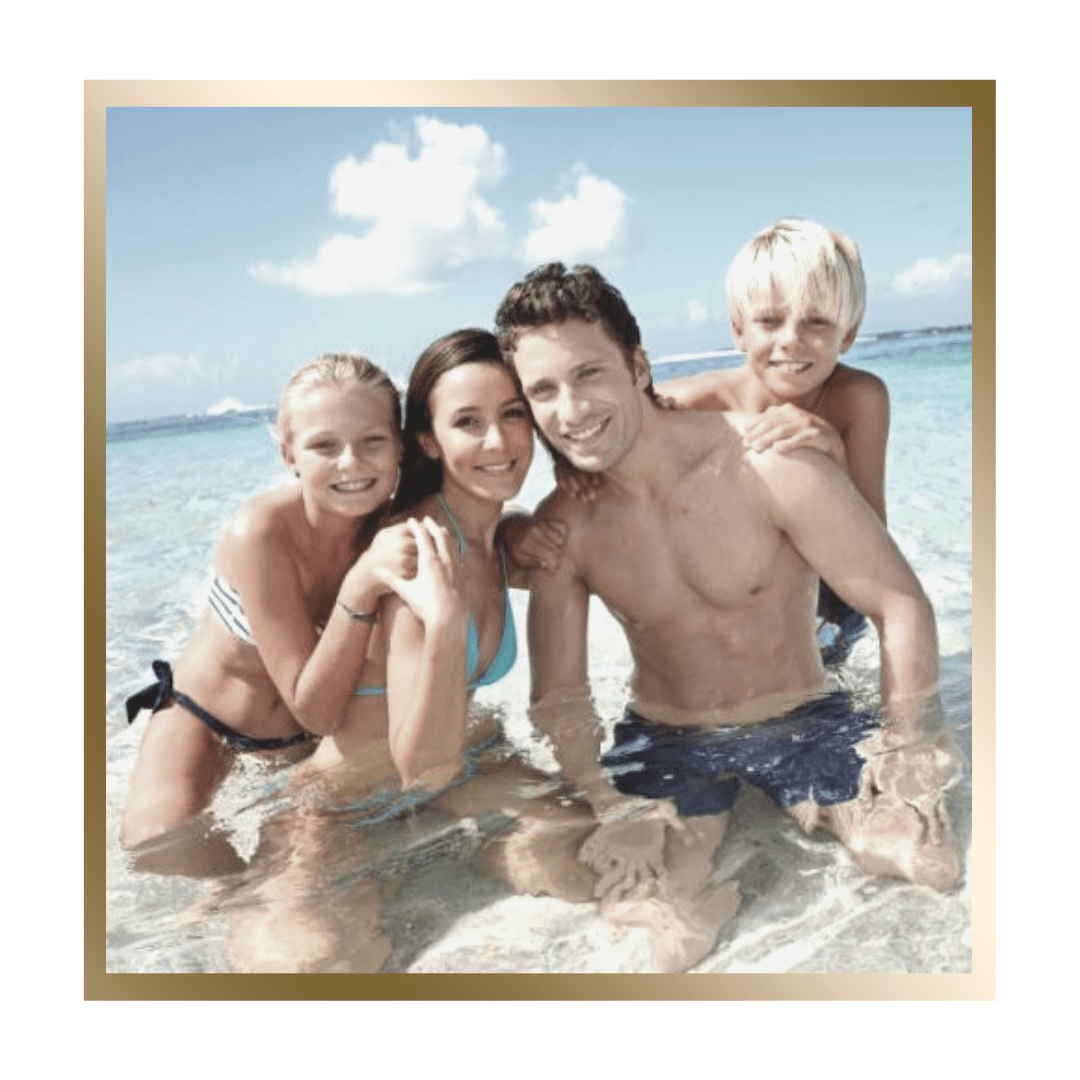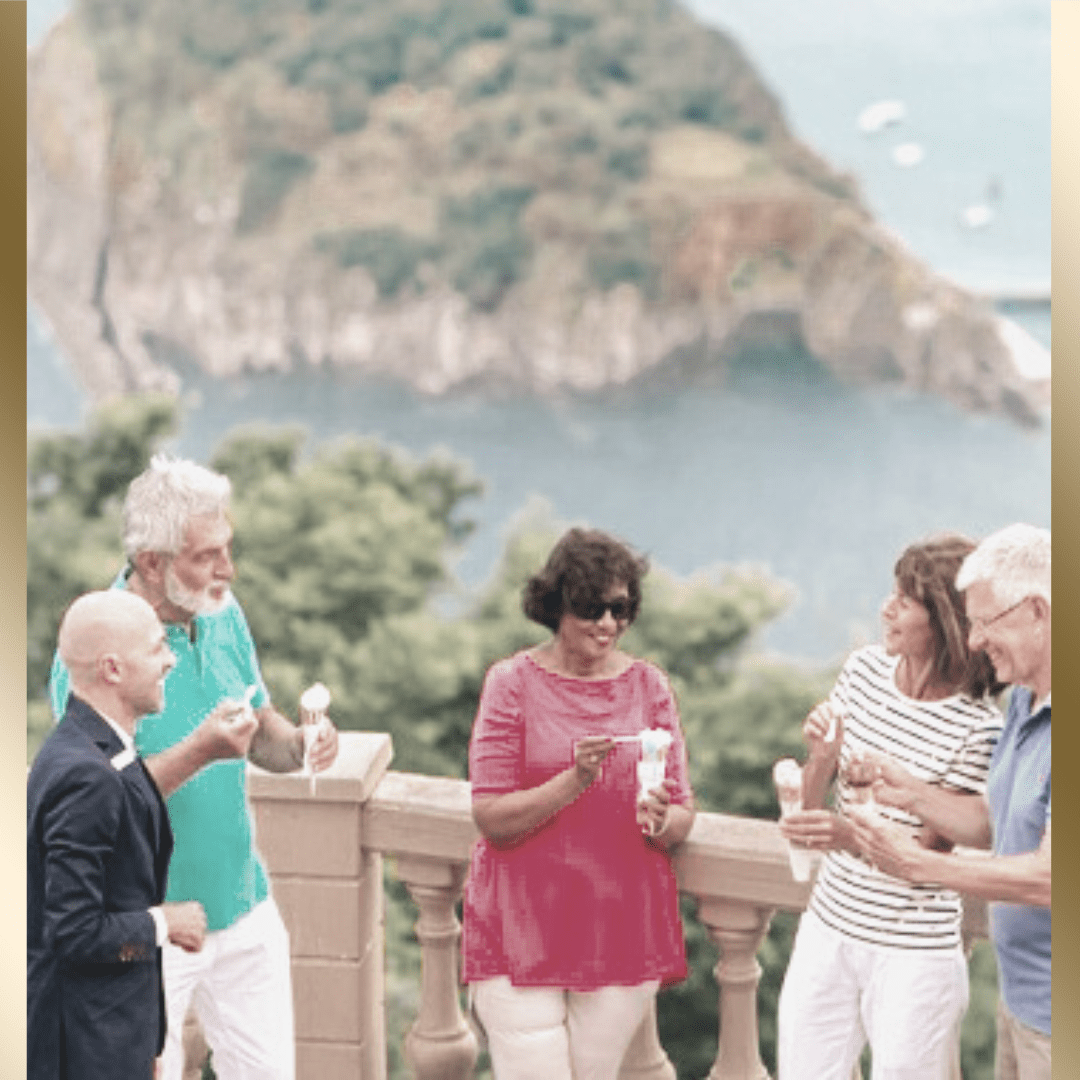 You work hard, let someone else take you to all the best sites.
If you are ready to experience a destination like never before, then escorted touring is the way to go. No more trying to find your way out of an unfamiliar airport, no more wondering if the hotel you choose will meet your needs upon arrival, no more fumbling with maps and looking like the proverbial tourist in the streets of an unfamiliar city, escorted touring removes all of that for you and more.
From the moment you board the plane to the point you disembark back home; escorted touring has got you covered. Bypass lines at famous sights, gain access to points off limits to other visitors, have a personal tour guide that will provide you insight and details you would otherwise miss all by being a part of an escorted tour.
If we were meant to stay in one place, we'd have roots instead of feet →
Celebrate the one you love.
Sometimes, you just need to take a step out of the rat race and slow life down and celebrate the most important person in your life. Romance travel can encompass a great many options depending on what your idea of romance is.
A bicycle ride through the old-world cities of Europe, a tour of the most luxurious spas in the world, or perhaps it's reliving your honeymoon but in a modern and updated way. Let's work together to make that romance journey a reality.
Love is the food of life, travel is dessert →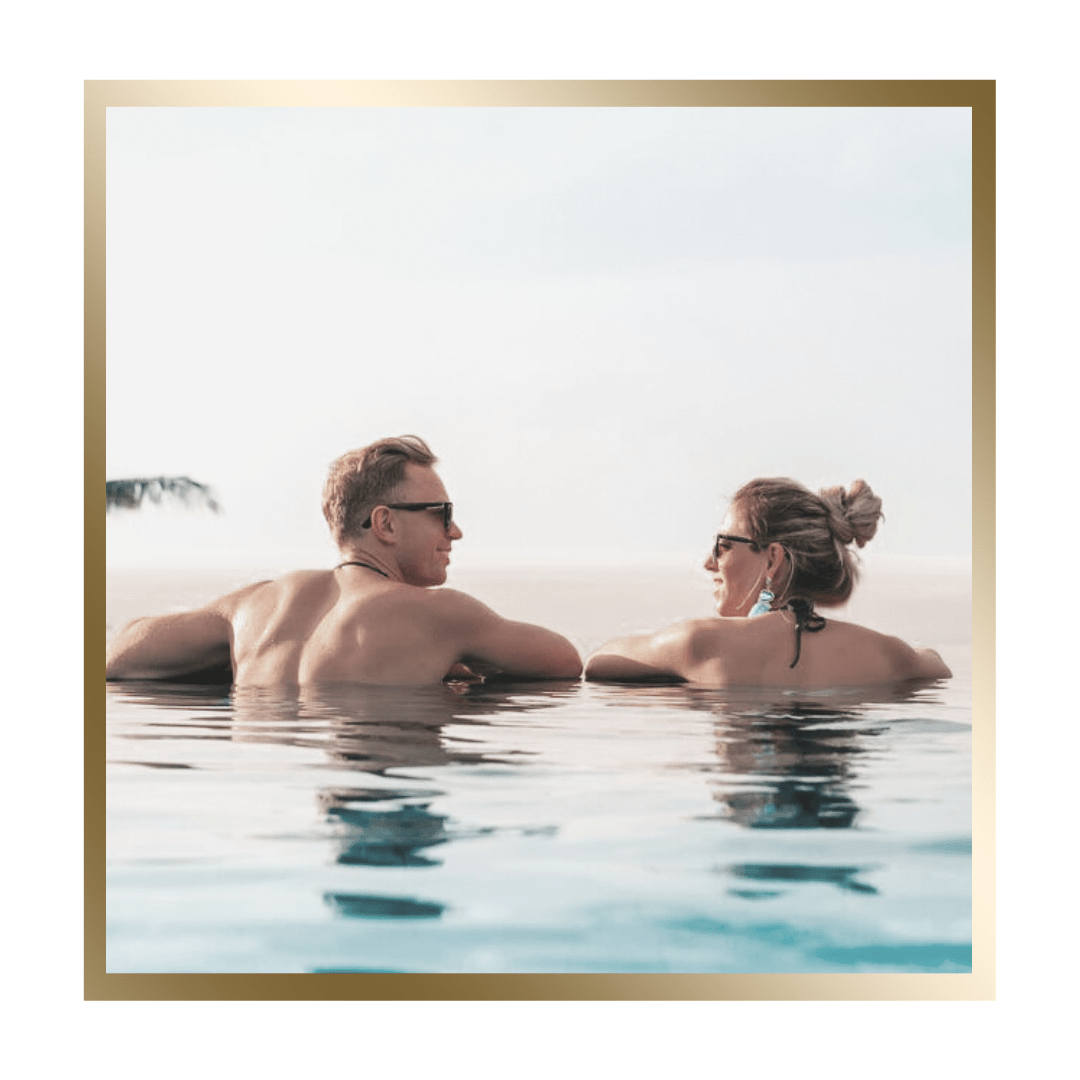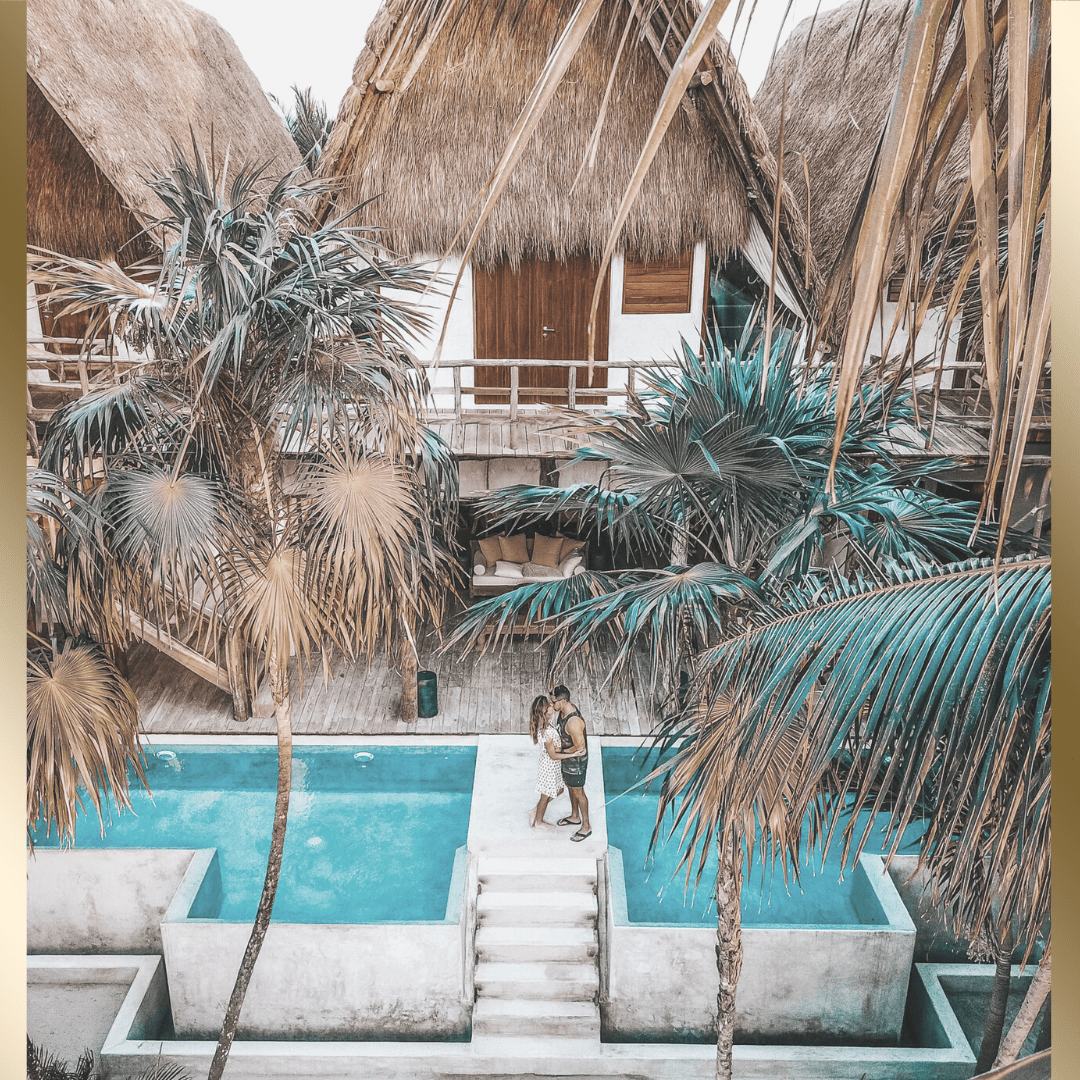 With so many romantic places all over the world how do you choose which one is right for you?
You are ready to take the biggest step of your life by saying "I do" and you want to mark the occasion with a trip that celebrates love and life and your new journey together. With so many places to choose from how do you select just one?
All of your options and choices will be discussed as well as a few things you might never even have thought of or considered. Your honeymoon deserves to be as special as your big day! Let's start talking about how magical and incredible your honeymoon is going to be.
This is where your love story begins →
If you're looking to plan the ultimate family reunion, group of friends, bachelor,  bachelorette party or a memorable getaway with everyone you love most in the world, Tropical Dreams Travel makes reconnecting simple, relaxing & fun.
Bringing everyone together in a beautiful tropical destination has never been easier. Relax and enjoy amenities that will meet everyone's needs. We show you how  you can save money, reduce stress and get great group perks from the resorts / tour operators.
Did you know that 10 adults | 5 rooms or more is considered a group? Even if you're departing from different airports across the country!
Life was meant for great adventures and close friends →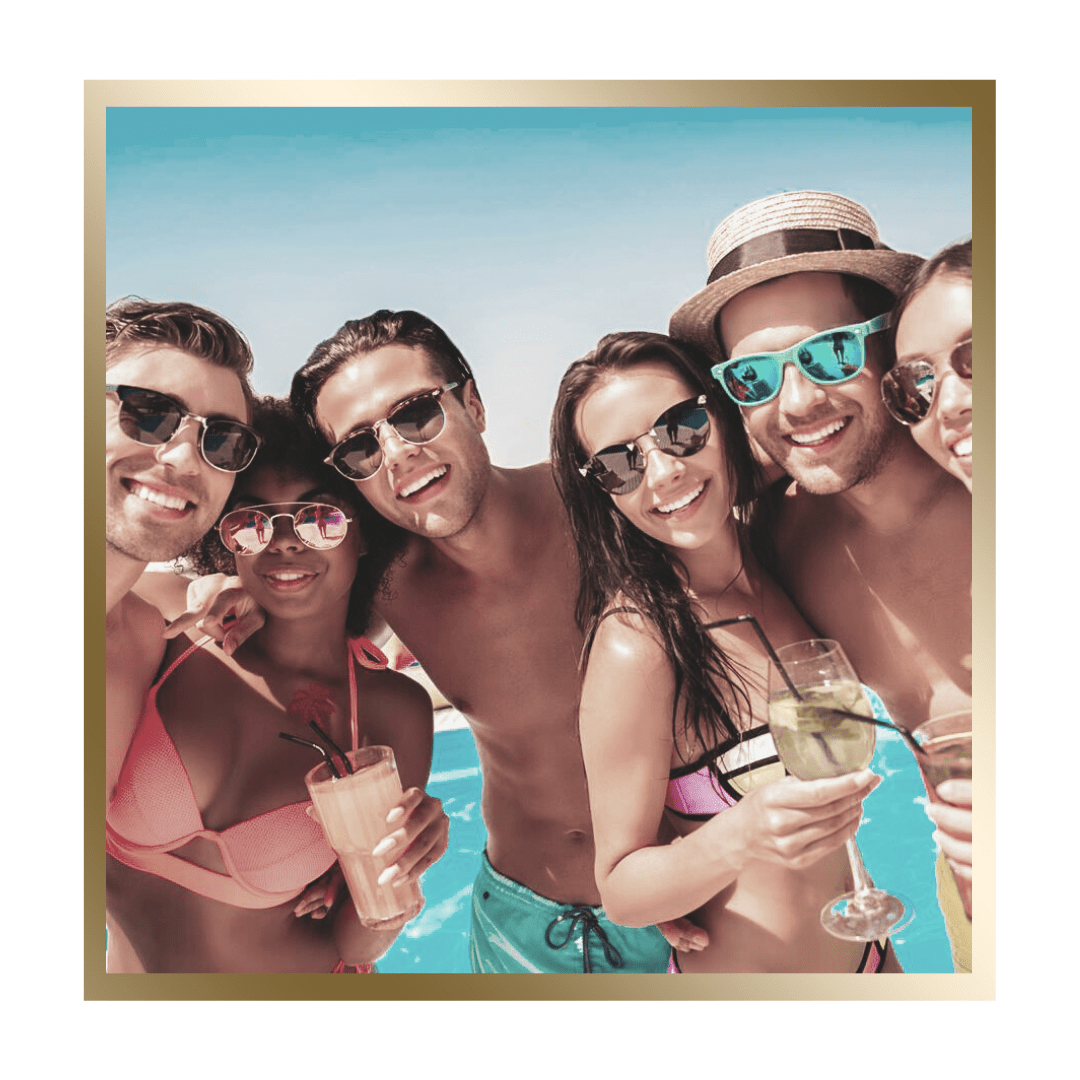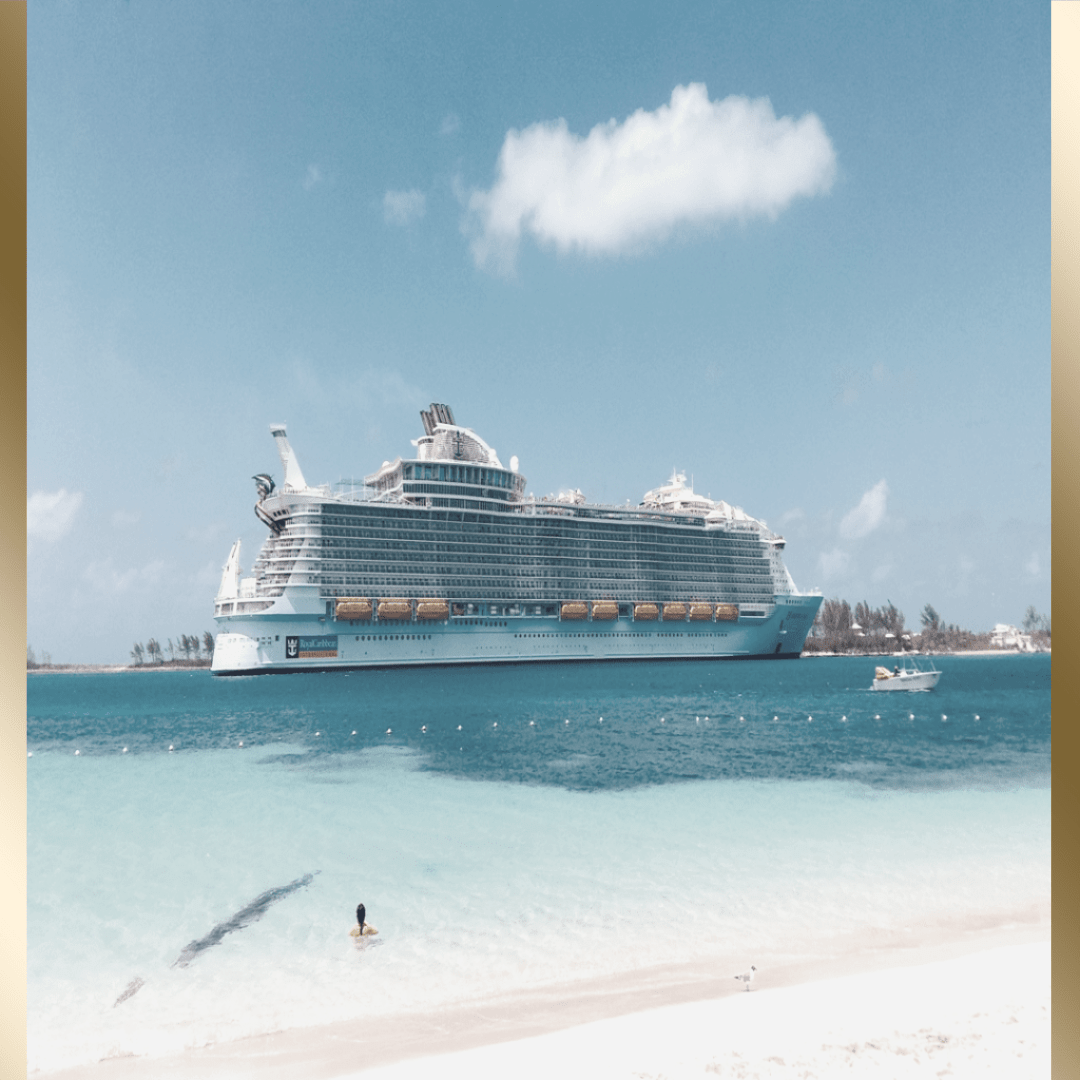 Fasting growing travel experience for Canadians.
Until you have watched the sunset on the ocean horizon and seen the star's twinkle reflected off the great waters, you don't know what you are missing. Cruising is a style of travel that you are sure to fall in love with. Choose one of the premium brands and take a 5-star cruise around Asia, Australia or even South America.
Take the family on-board a cruise that has something magical for every member no matter the age. Cruising is more than just laying by the pool and eating in a cafeteria style eatery. Fine dining, heaps of on-board activities, entertainment that gives Broadway a run for its money and more. What are you waiting for?
Your dreams…From sea to shore →
Pamper yourself and take the vacation you deserve.
Luxury can mean many things to different people. That is why it is good to know that no matter what your needs are, there is a holiday out there to fit the bill. Luxury  accommodations all the way,  extravagant transfers to and from the airport and more. Let your imagination run wild as you plan your holiday of a lifetime to anywhere this wonderous globe of ours has to offer.
We  work with you to finalize every little detail to ensure your luxury vacation is picture perfect from start to end.
Unforgettable memories & Incredible adventures →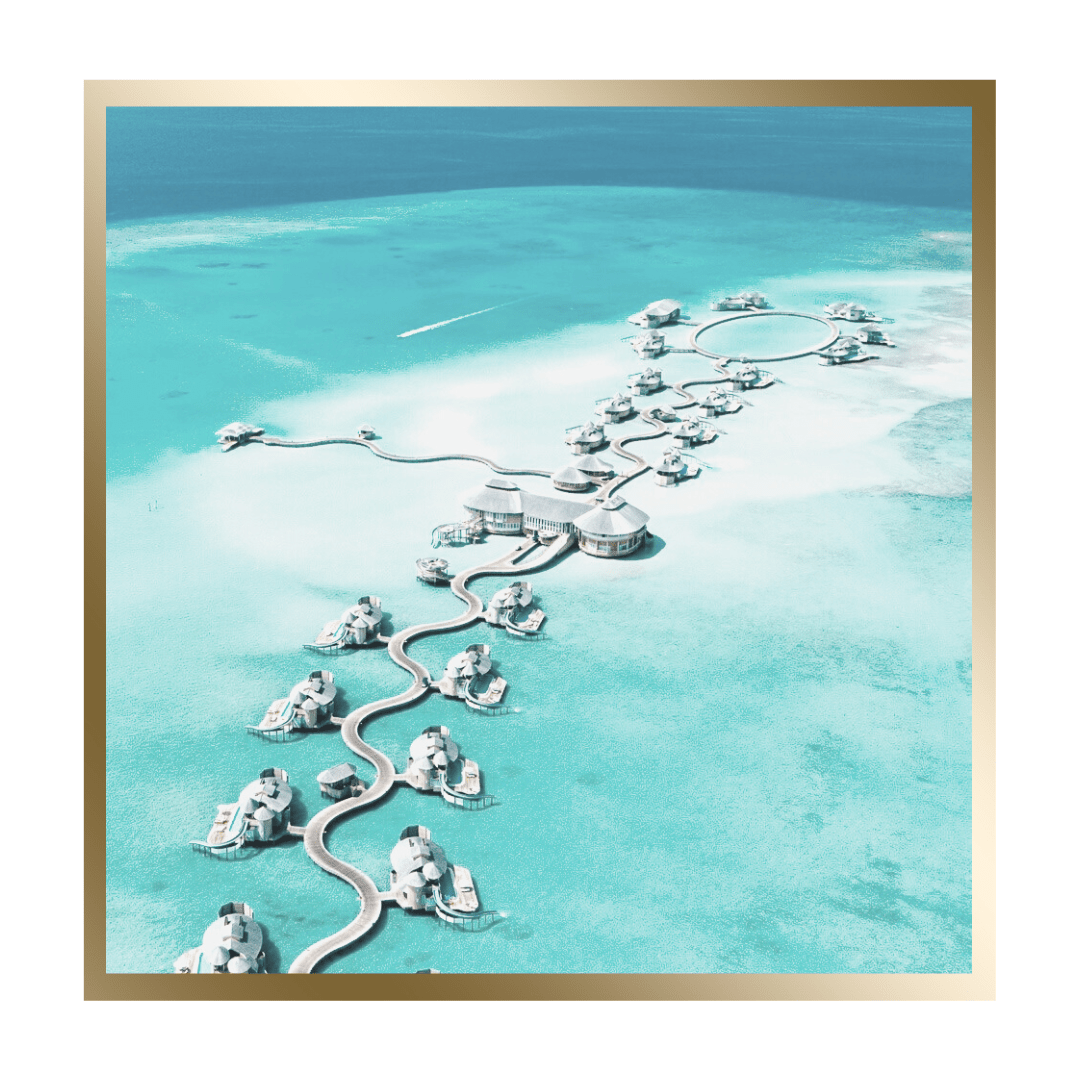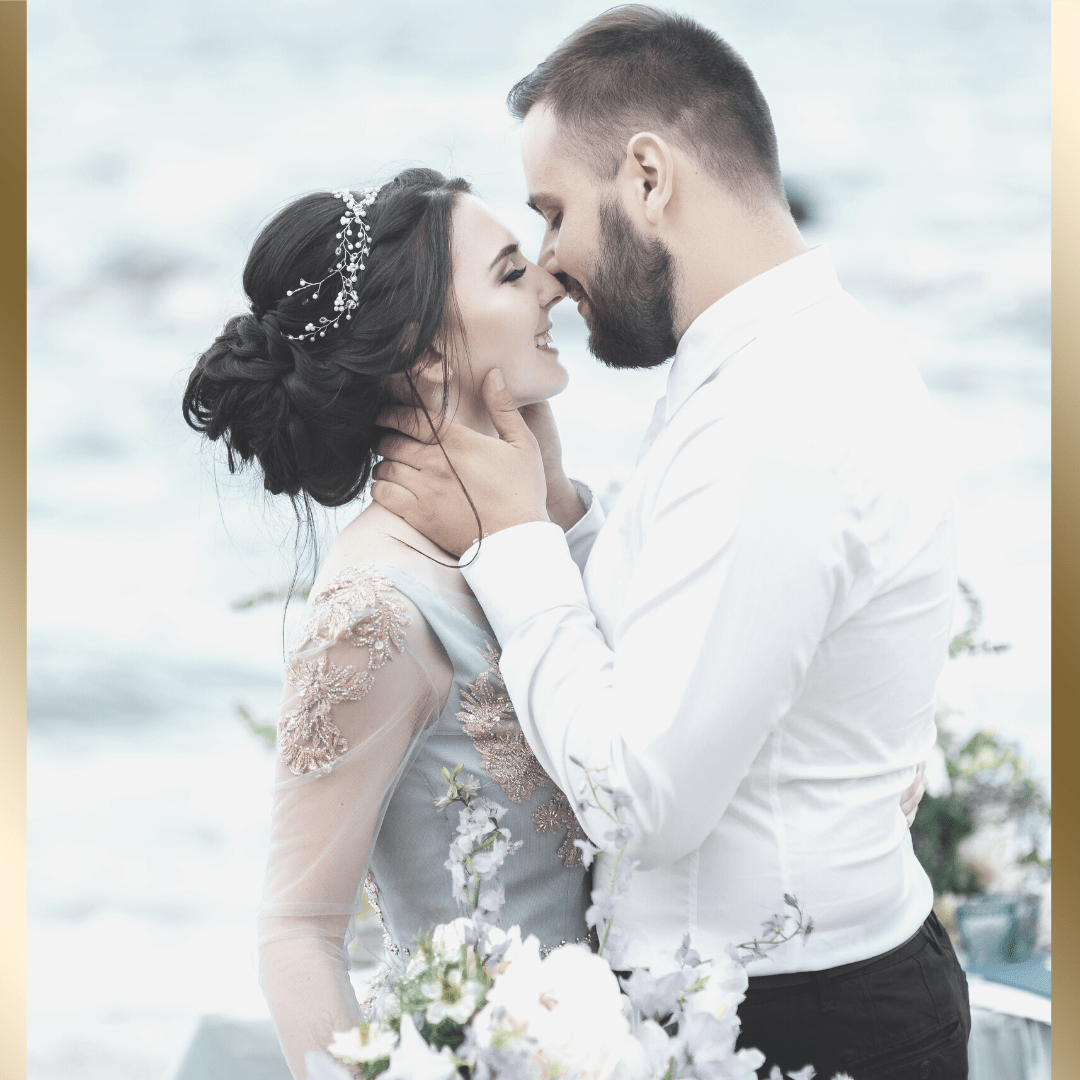 Newly engaged? Congratulations! If you've been dreaming of a destination wedding, imagine exchanging vows with the turquoise sea and soft ivory sands as your backdrop. A stylish majestic arch with exotic flowers completes the picture. What could be more romantic than a tropical background for tying the knot in a beautiful destination? And why not extend the romance to your honeymoon, with golden sunsets and swim amidst brightly coloured schools of fish, or plunge into the heart of the jungle for some action & adventure. As they say…
Love is a journey, starting at forever and ending at never →
THE MOST EXPENSIVE TRAVEL MISTAKES I SEE PEOPLE MAKE 👇
Not purchasing travel insurance!!!
Remember, you are not only protecting you're well being but also your financial investment on your vacation.
You are solely responsible for any cancellation penalties and out-of-pocket expenses incurred.
You  will also be responsible for making your own separate travel / medical arrangements, and any other provisions in the event of an emergency while you are traveling.
You are not protected from loss in the event of any travel vendor, travel supplier or any travel-related operator default.
Just adding Emergency Medical Insurance at a minimum, is a good way to supplement your current coverage in an event of any major issues and is highly recommended. The cost is minimal in comparison to suffering financial hardship.
A substantial health care bill could be a life-altering expense, so you'll need to make sure that if you need to seek medical care, you're 100% covered no matter where you go. Manulife Insurance can get your vacation back on track after an unexpected covered emergency by helping you find a prescreened hospital and covering the cost of your treatment
Peace of mind when traveling, save money & headaches if and when the unexpected happens. →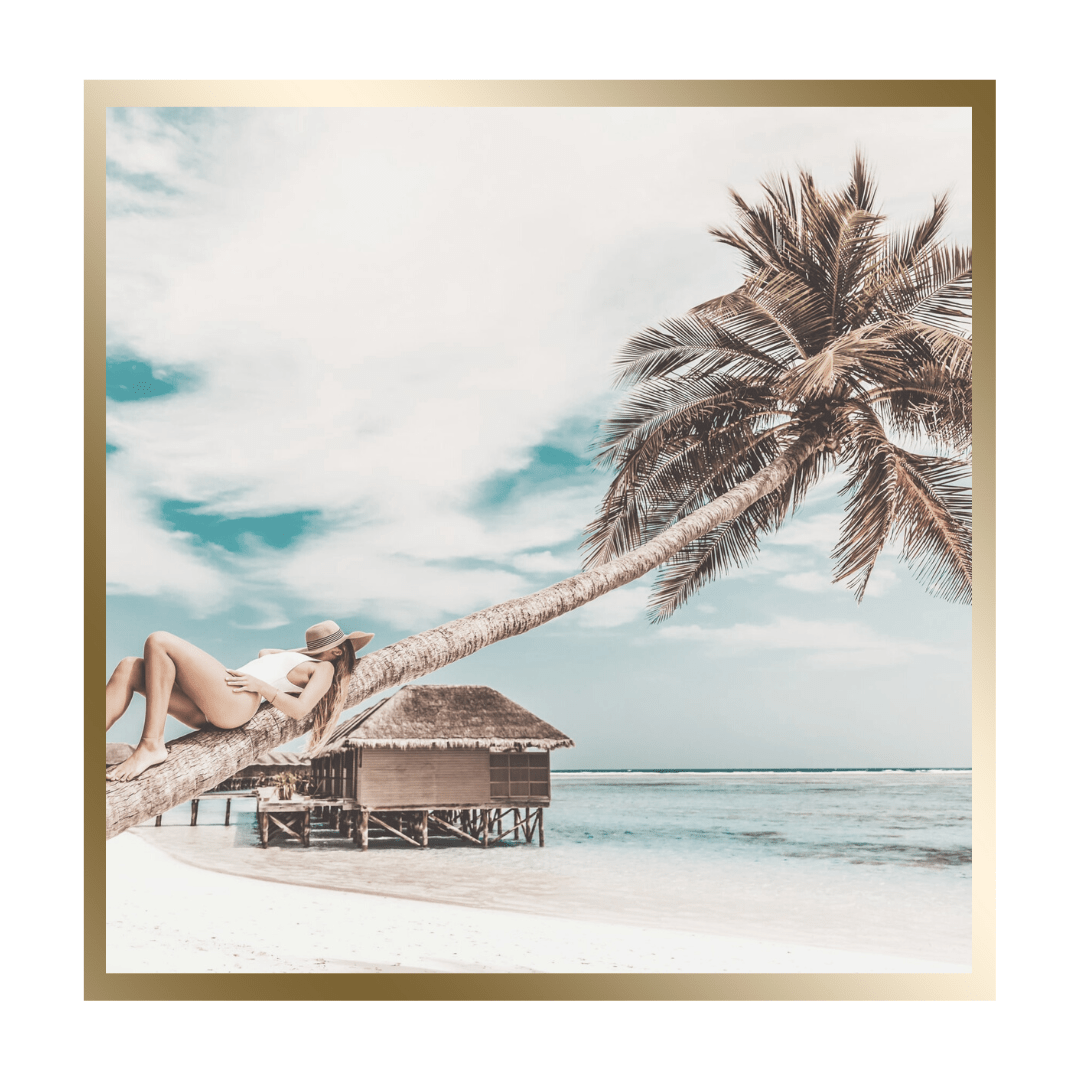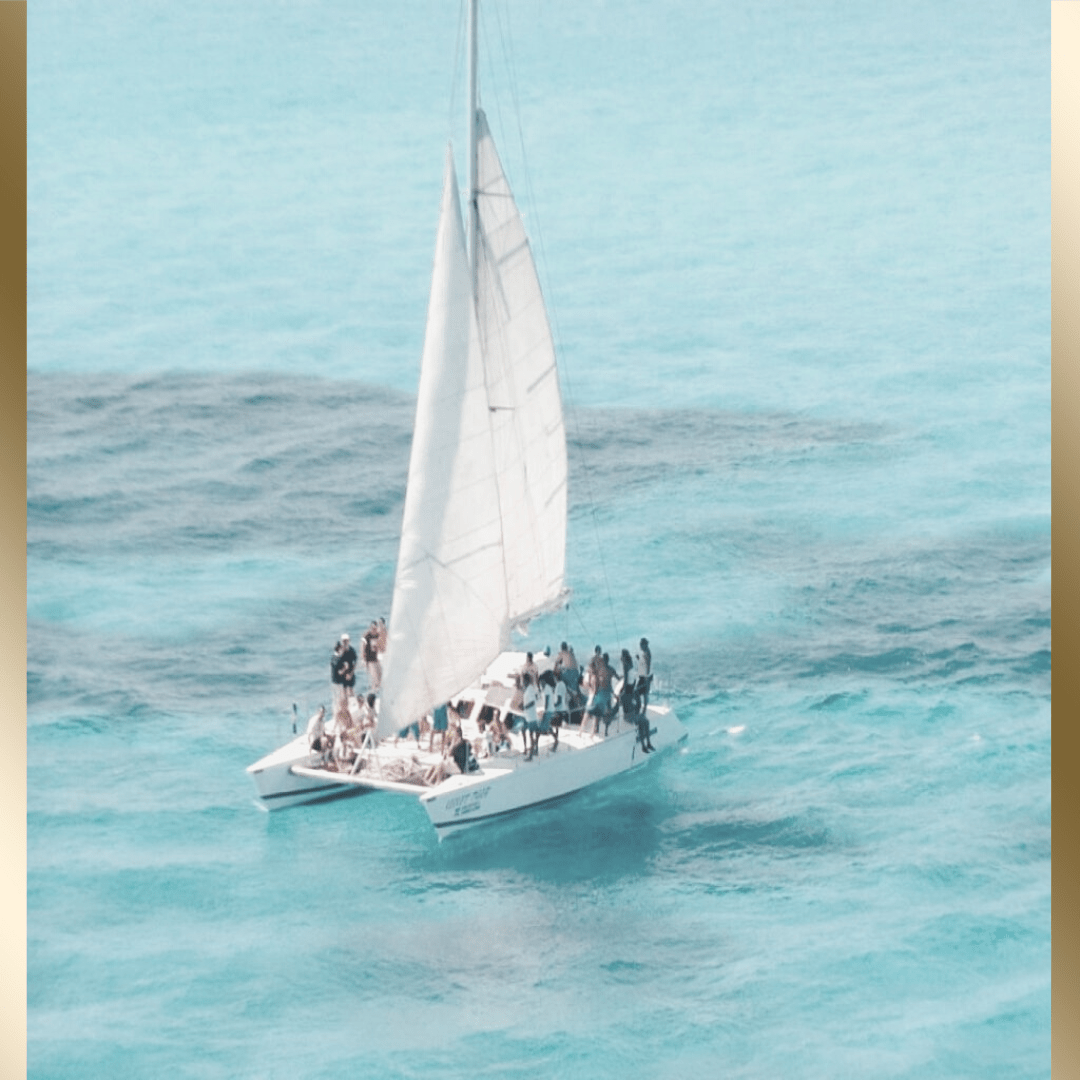 Tropical Dreams Travel offers an exciting variety of excursions. Whether you're seeking cultural experiences, aquatic activities, thrilling adventures or a night on the town, we offer a vast selection of  excursions that cater to all types of travellers.
Select the destination of your choice to view photos and videos,  learn more about the many excursions on offer.
The options are endless, ranging from leisure to adventure, budget to luxury, guided or unguided.
Experience the excitement →