Destination Wedding Timeline
Planning a destination wedding is an adventure of it's own, no matter your location. This timeline will see you through every step of wedding planning from the day you get engaged til the day you say "I DO"
Destination Wedding Timeline
Planning a destination wedding is an adventure of it's own, no matter your location. This timeline will see you through every step of wedding planning from the day you get engaged til the day you say "I DO"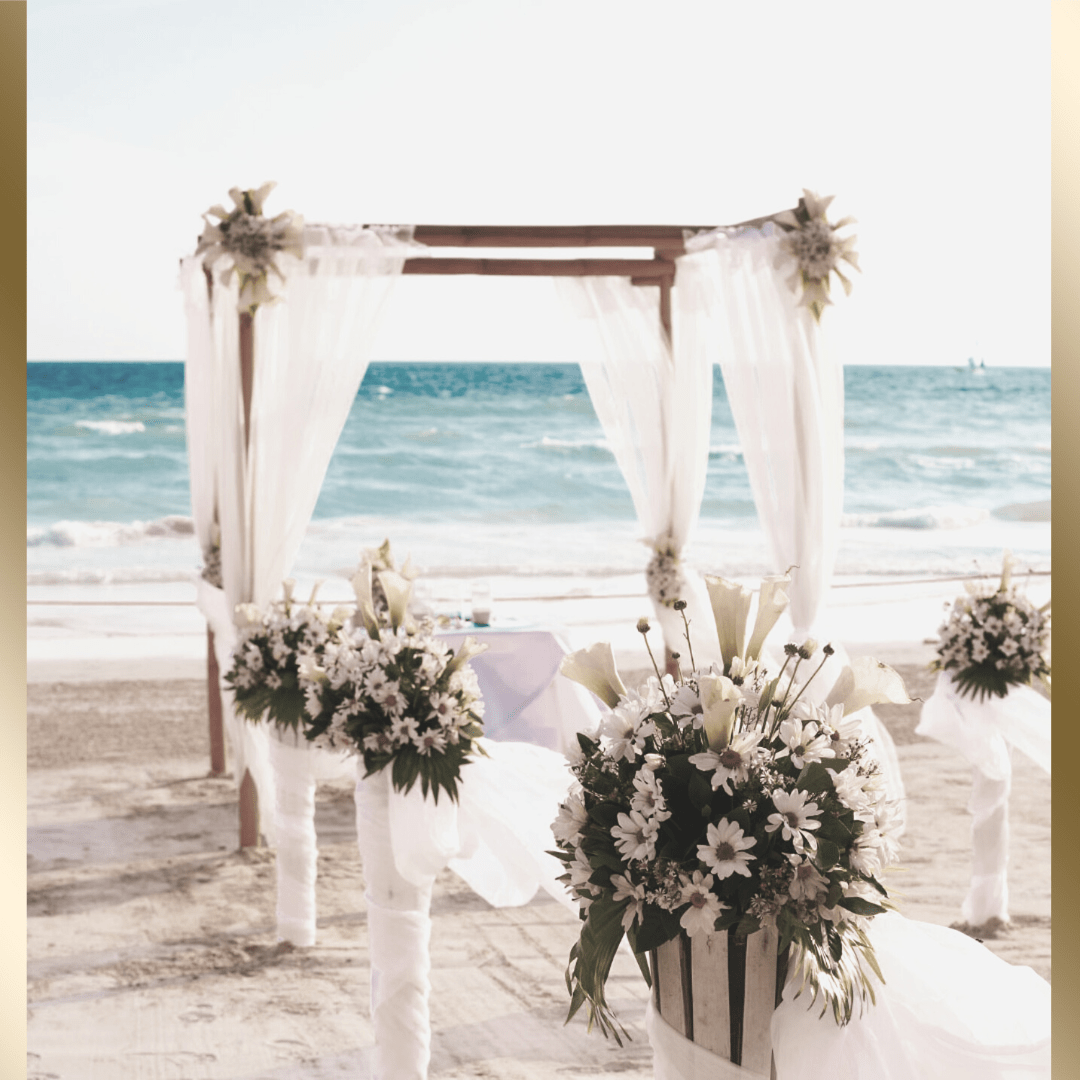 Use this timeline as a guide to make your planning a breeze. A great resource is your local travel agent/expert who is a specialist in this type of travel! Destination weddings can be planned with ease by following our tips for finding the best destination wedding locations. Melody at Tropical Dreams has graduated with honors as a destination wedding  and group travel expert from Destination Wedding University. She is a travel expert who loves planning romance travel.
You will find there are many parts to a destination wedding, putting these parts together in the wrong order can be a disaster! A travel agent that specializes in destination weddings and honeymoons can also be a great help in providing advice about destinations and help in planning each step along the way. Most of all, Specialists in Destination Weddings arrange/coordinate many weddings on beautiful beaches, and resorts per year. As a result will have resources you may not be able to find on your own. Working with us gives you access to exclusive services you won't find anywhere else. Let get started making your dreams a reality!
Announce Your Engagement

Pick A Date
Discuss wedding expense and set a budget

Determine type of ceremony, legal, symbolic or Catholic Church

Research destinations that may interest you

Consider travel time for guests when picking a destination

Determine a guest list, who must absolutely be at your destination wedding?

Contact wedding coordinators and planners to verify available dates
Select date and make a deposit to hold your space

Choose your desired wedding package and place your deposit

Work on securing a block of rooms / airfare for your guests

Purchase Travel Insurance (strongly recommended)

Send save the date invites | Give guests time to save and clear their calendars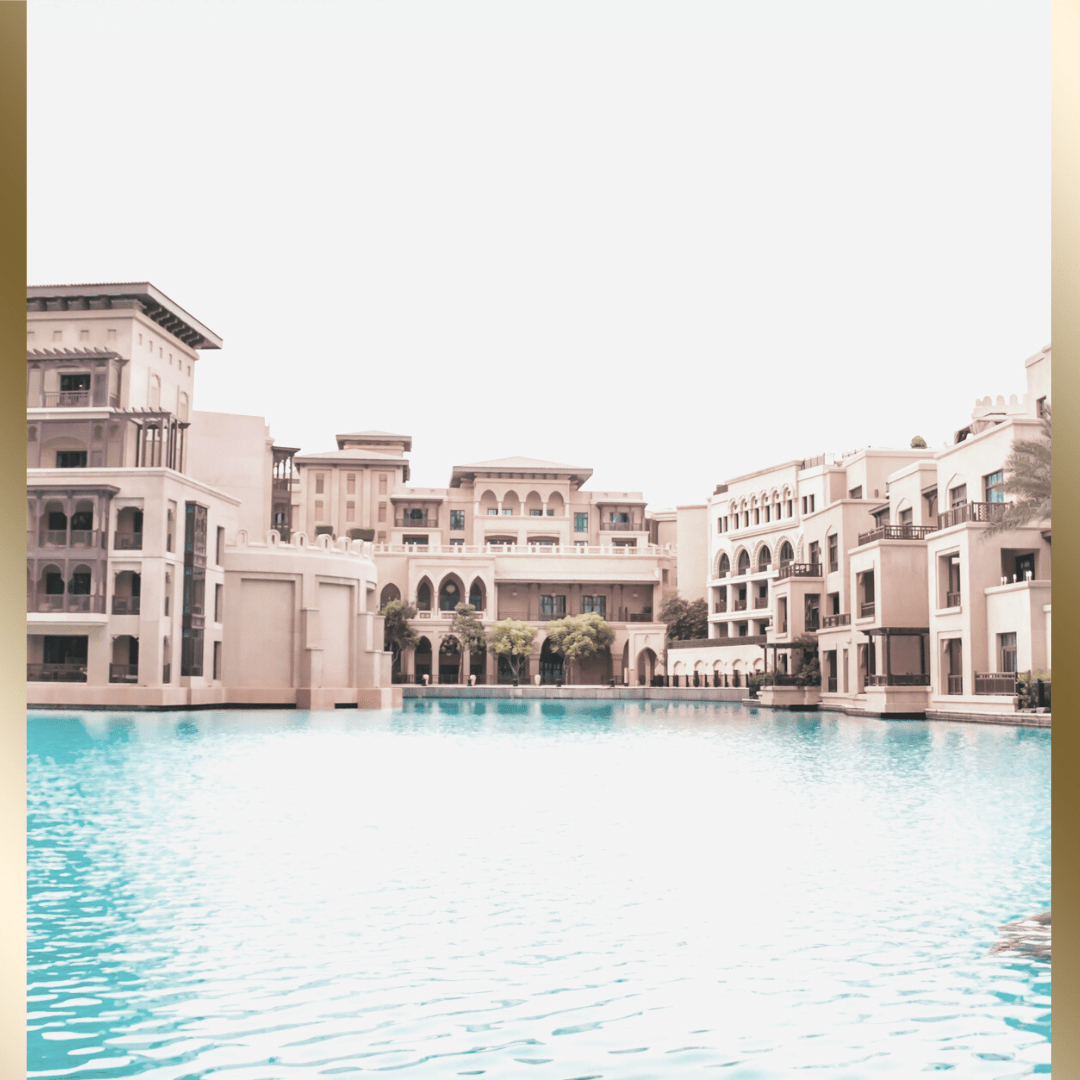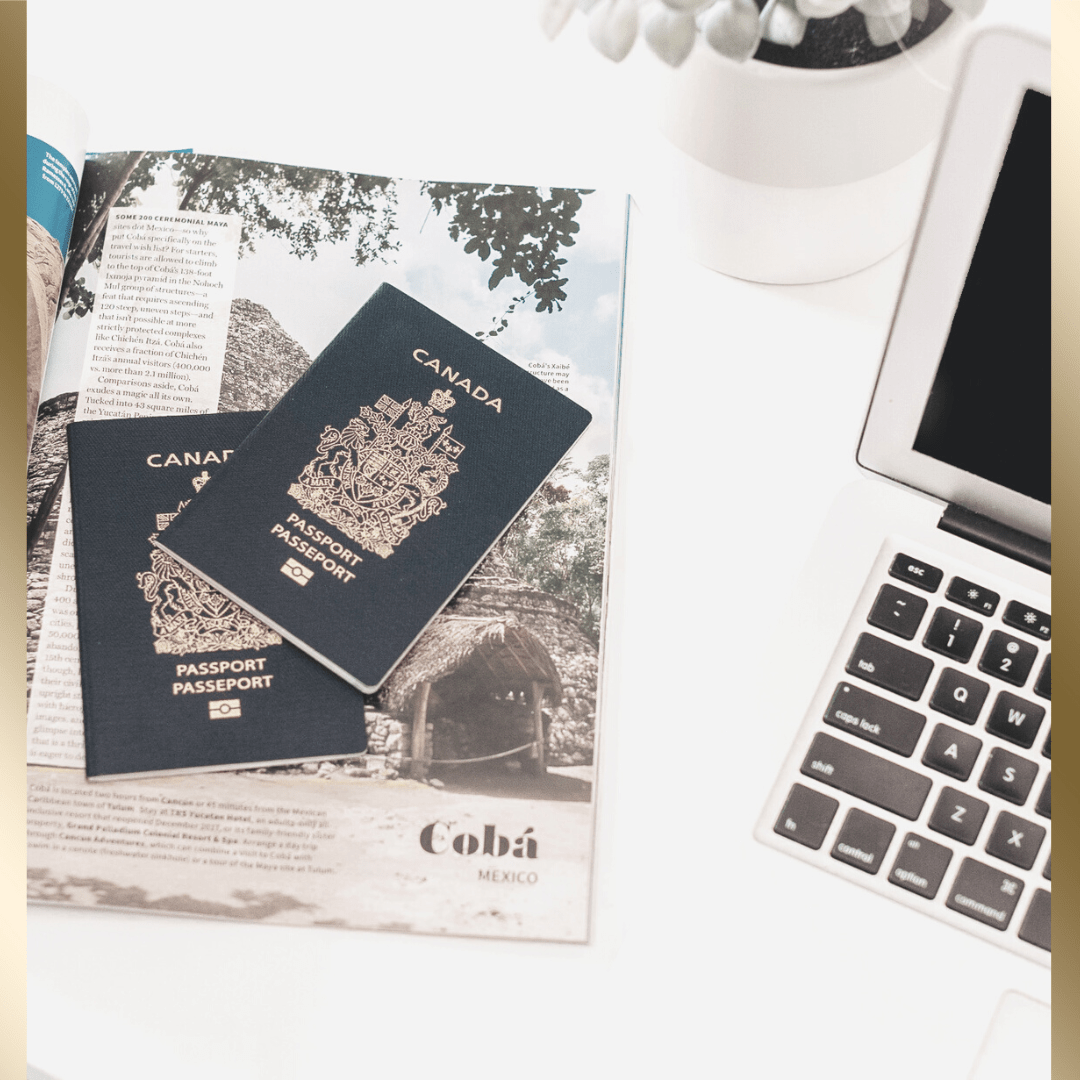 Obtain legal documents for wedding in a foreign country

Remind guests about their passports

Secure photographers, band, DJ, videographer – review all the agreements and contracts
Finalize invited guests, number of rooms

Send a more formal invite with detailed information. Be sure to include info on how guests can book their trip

Build a wedding website for guests to refer to with all of your detailed information

Obtain or renew passports
Create a list of items to bring on your trip

Start shopping for gift bags for your guests
Make plans for your pet / house care while you're away

Determine any additional wedding events such as welcome cocktail party, rehearsal dinner or bachelor party
Finalize attending guest list

Release any unused rooms

Select your wedding decoration

Create your song list for the wedding and reception
Submit paperwork for a legal ceremony

Remind guests their final payment will be due soon

Confirm any changes that have been made to ceremony, reception or guest list
Make final payment towards wedding ceremony

Make final payment on travel plans

Work on menu for reception, if any

Start a list of what wedding photos you would like
Confirm a timeline of events

Book hair and makeup appointments at the spa for bridal party

Reconfirm wedding guest list to onsite wedding coordinator

Note any food allergies with the hotel

Prepare wedding itinerary for guests about welcome cocktails or other events planned

Check with your mobile carrier for service out of country, along with added fees, if any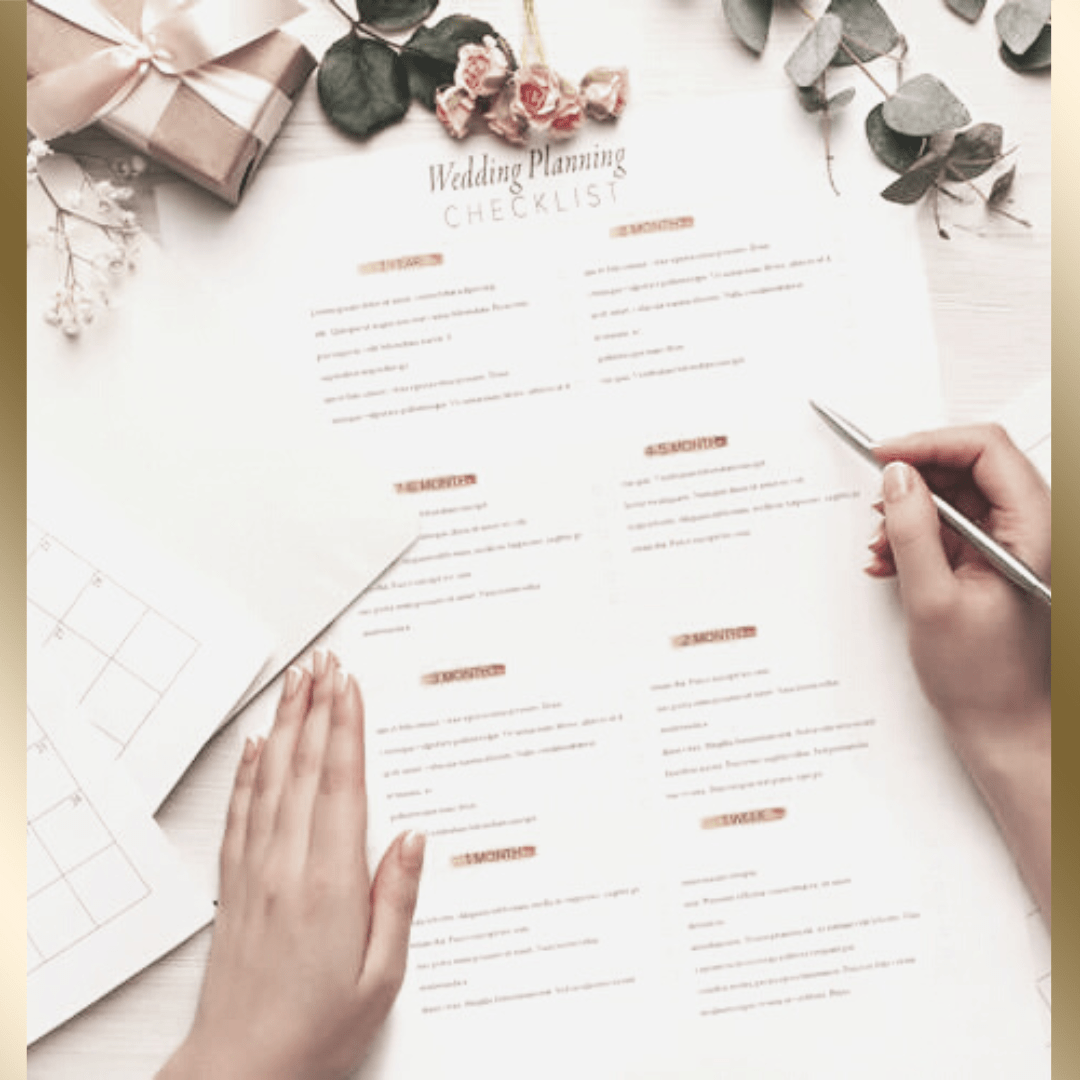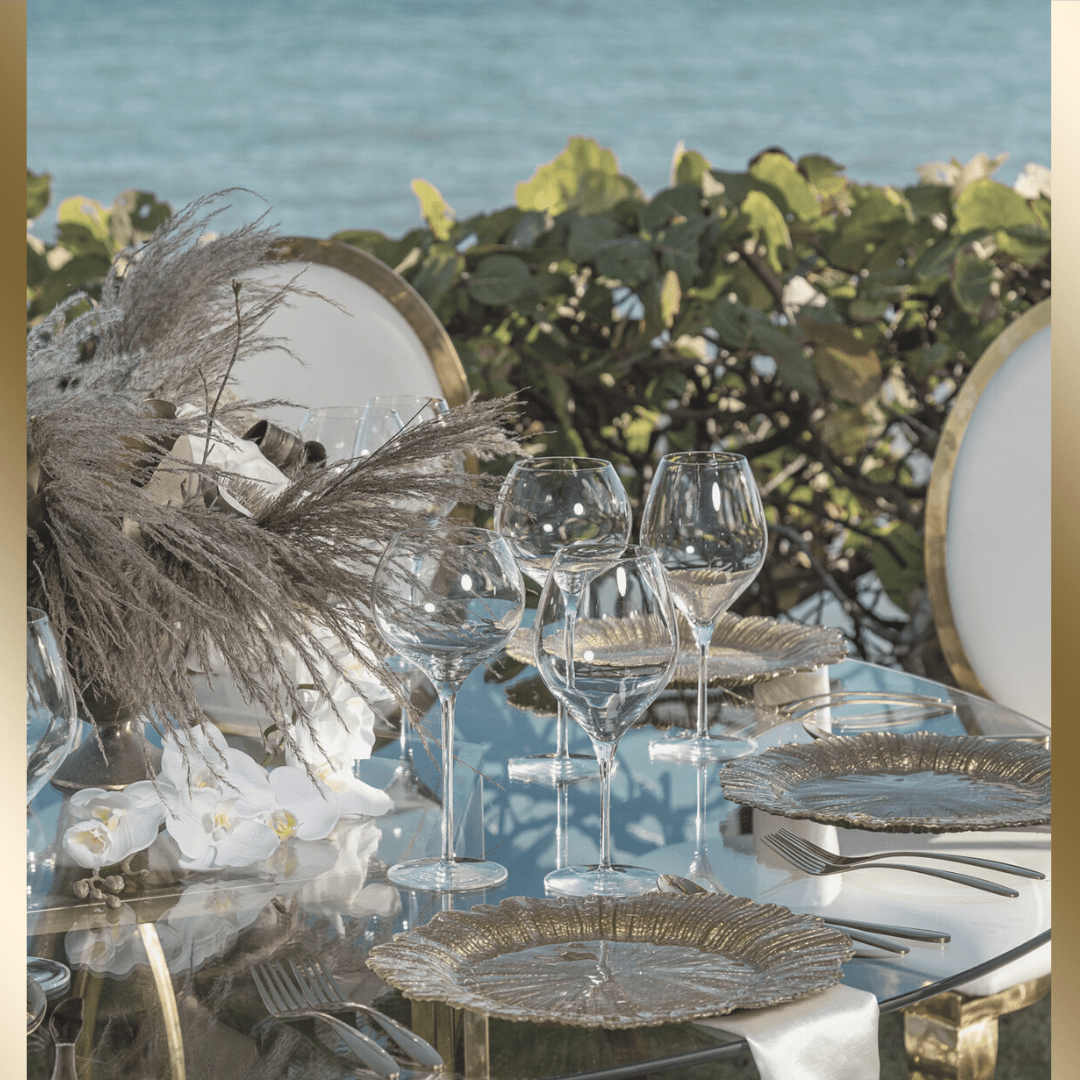 Receive and review travel documents

Give guests your wedding itinerary for other events

Put passport, travel insurance and travel documents together
Review airline reservations and reconfirm airline, airport transportation is in place and nothing has changed

Review luggage sizes and maximums each airline allows
Review last minute packing lists

Review all wedding details
Check in on airline website, pre-pay for your checked luggage if necessary

Carry on important items: your dress, his tux, legal papers if needed

Make one last check of your travel documents… passport, flight, transportation
Confirm your meeting time and date with resort wedding coordinator

As you welcome guests, get their room number; This could make it easy to contact them if needed
CONGRATULATIONS ON YOUR SPECIAL DAY!